10 places you DON'T need to see before you die


Seattle Gum Wall
Welcome to Seattle's gum wall. Some call it art. we call it disgusting. In some spots on the wall there is so much gum sticking to it that you can't see the brick beneath it. There are gum sculptures of faces, dogs, hearts, and peace signs, among others. Seattle itself is a great city to visit with many enjoyable attractions. Unless you are seriously considering adding to it, you would skip the gum wall.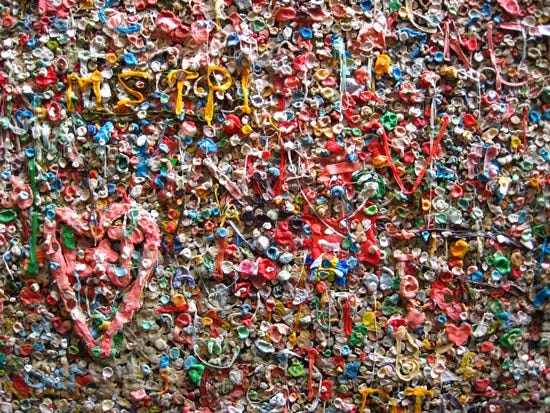 Organ Pipe Cactus National Monument
Located on the United States-Mexico border in the Sonron Desert, this national monument is known for wild life as well as something more insidious….a border crossing for drug traffickers. Despite the drug trafficking, Organ Pipe leads the country in the number of back-country stays. If all those illegal drugs, venomous snakes, and scorpions don't discourage you from visiting this monument, then perhaps the 116-degree summer temperatures will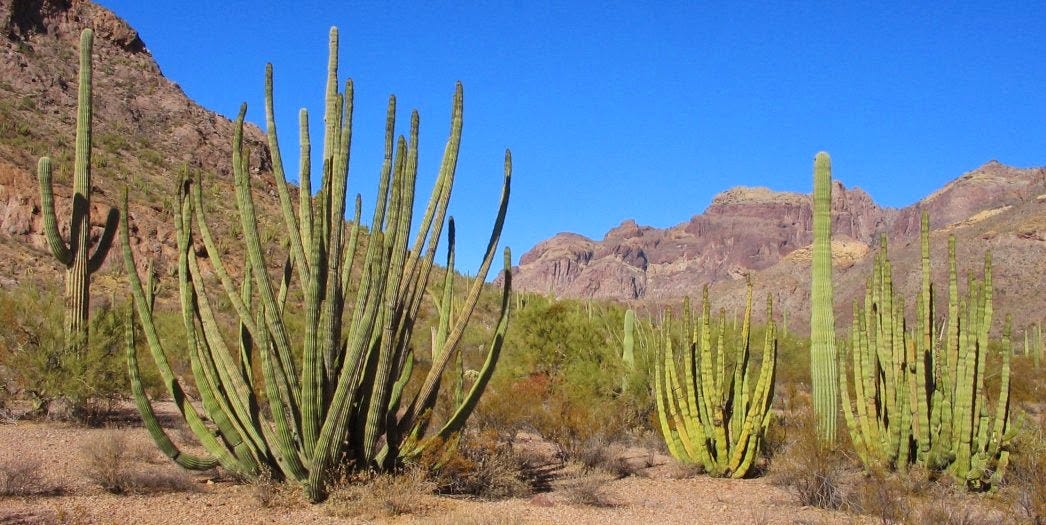 Times Square
Many consider it THE place to be on New Year's Eve. Judging by the annual televised broadcasts, everyone is in high spirits and waiting anxiously to ring in the new year as soon as the cystal ball drops. The tradition goes back to 1907, when Adolphe Ochs, owner of the New York Times, threw a party on New Year's Eve to celebrate the opening of the newspaper's headquarters in Times Square. Ochs commissioned a 700-pound iron-and-wood ball with 100 25-watt light bulbs to be lowered from the tower's flagpole to usher in 1908. There are some caveats should you be planning on attending the New Year's fest in the near future. New York City in January is very cold. New York at midnight in January is even colder. And, if you get to Times Square before noon, which you need to do to get anywhere close to all the action, that is many hours of standing in the cold, often freezing, temperatures. No alcohol is allowed on the premises. There are no toilet facilities. And, to make matters worse, once you're ushered into those metal pens used for crowd control, you can't leave until midnight. You can move around but you won't get your original spot back. Still plan on going? Book a hotel room overlooking Times Square but book it well in advance.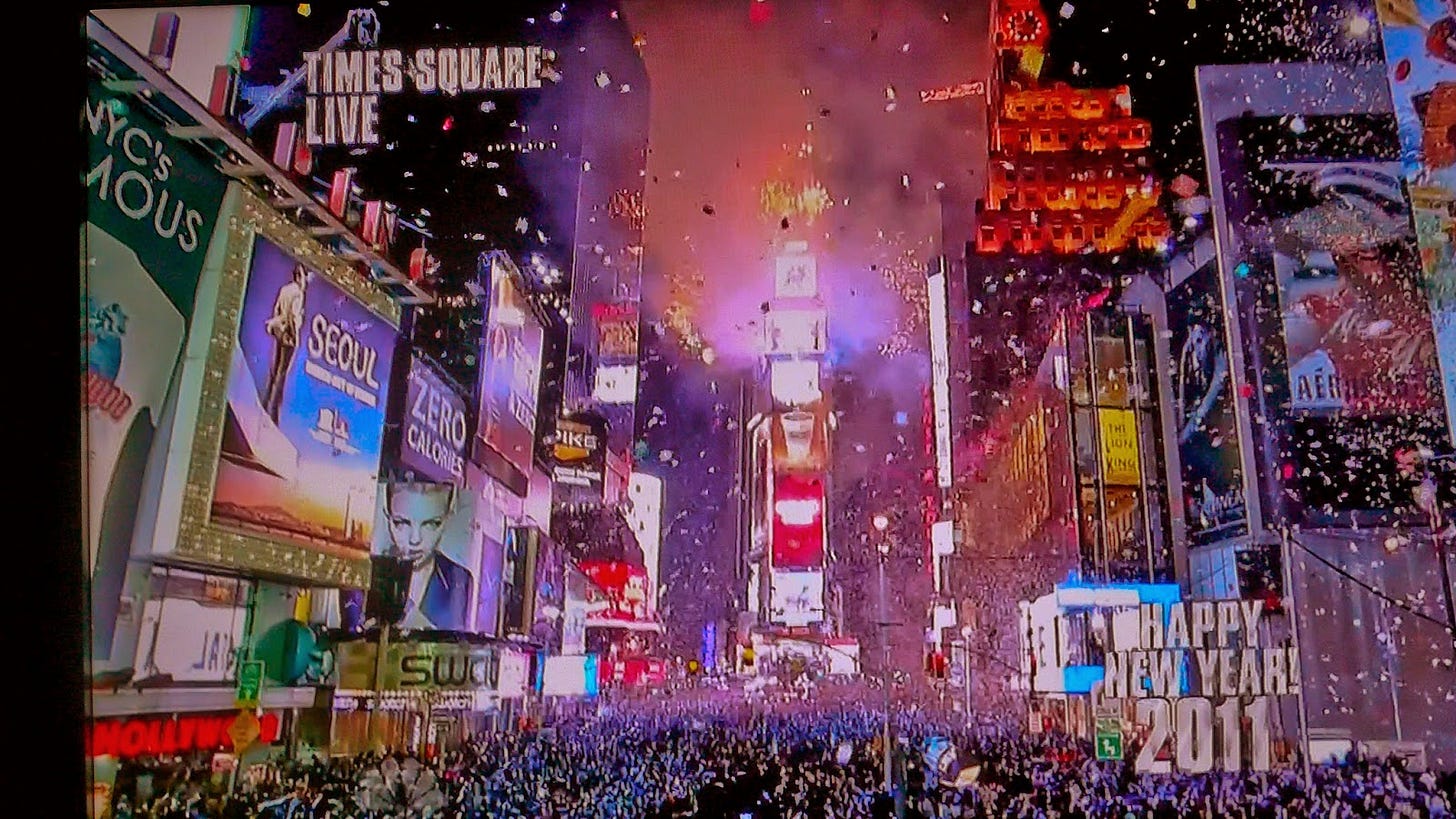 Testicle Festival Every year since 1982 at the Rock Creek Lodge near Missoula, Montana, a rowdy festival takes place in August. Be prepared to come hungry because you'll be eating plenty of Rocky mountain oysters. For those of you not acquainted with Rocky Mountain oysters, they're actually bull testicles. The festival offers a variety of activities besides dining on these treats. You can try your hand at their local bingo game. It's a game of chance where every time a bull defecates on a giant bingo card, someone wins $100.00. I say save your hard-earned cash and opt for another family vacation. After all, do you really want to explain to your kids what those oysters are?


Garbage City, Outskirts of Giza There is trash everywhere and the city's inhabitants willingly bring the trash in on donkeys. The slum's residents are called the Zabbaleen, the garbage people. In the past, the city's pigs roamed freely feasting on trash. The pigs, of course, are an important source of meat for the Zabbaleen who, as Coptic Christians, eat pork, unlike most Muslims. In 2009, the government decided to kill all the pigs, supposedly to prevent swine flu which is odd because none of the pigs have been known to carry the disease. The Zabbaleen thought the pig slaughter was politically motivated. I suggest skipping Cairo altogether and visit those marvelous wonders for which Egypt is known.


The Blarney Stone
If you are planning a trip to Ireland, a tourist spot located 5 miles from the town of Cork may or may not be a good place to start, depending on the views of kissing a unsanitary object. It is believed that kissing the stone will bless you with the gift of the gab. It's not easy to kiss the Blarney Stone. First of all, the stone itself is set into the battlements of Blarney Castle and reaching it requires climbing to the top of the castle, bending backwards over a long drop, and dangling most of your body in the air as you try to plant a wet one on the stone. Granted, there are guard rails to protect you. Whether kissing the Blarney Stone blesses you with the gift of gab is debatable. You might ask someone who has kissed it.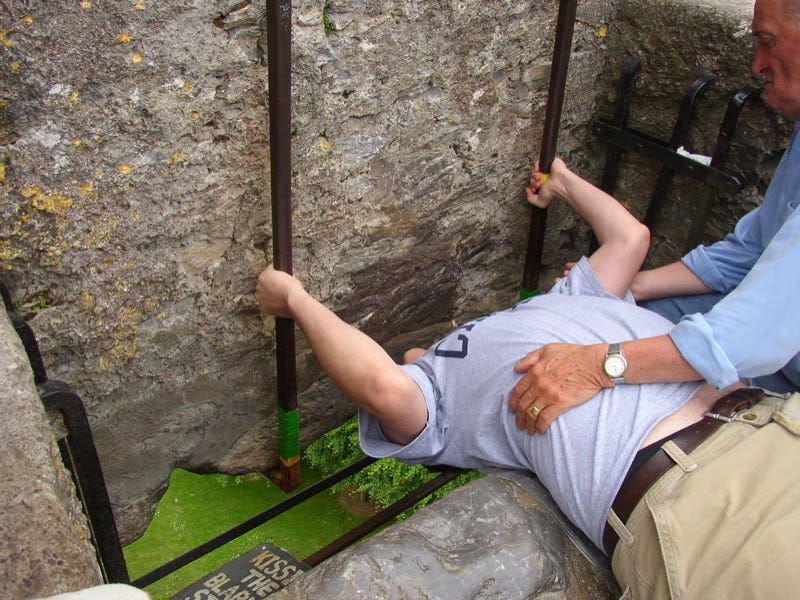 The Annual Poison Oak Show
This event occurs in Columbia, California every September. Poison oak grows up and down the Pacific coast. The plant contains an oil called urushiol which is what causes the nasty rash on the skin. Even the roots of the poison oak plant contain urushiol. Since the plant is so poisonous one might wonder why a whole show is dedicated to it. We don't know the answer to that. But we do know that people bring their finest specimens of poison oak to be judged in various contests such as Best Arrangement of Poison Oak and Best Photo of Poison Oak Rash.

Road of Death, Bolivia
The North Yungas Road runs only forty miles between Coroico in the Amazon Rain Forest to La Paz, the capital of Bolivia. Many deaths have occurred on this road and for good reason. The road is narrow, unpaved, and there are no guardrails. On one side of the narrow road is a wall, on the other a drop of twenty to three thousand feet. The road is so dangerous that locals stop to say a prayer to the goddess Pachamama before they drive it. Fortunately, in 2006 a new and safer road was built to replace Yungas Road which most drivers now use. We bet there are a lot fewer prayers being said.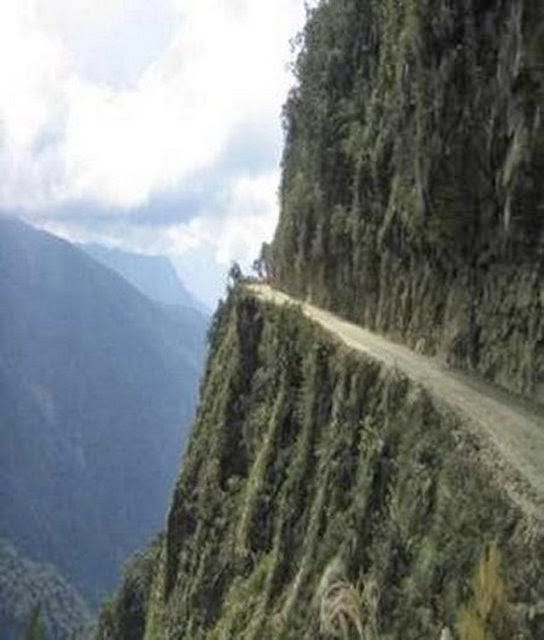 New South China Mall
Located in the city of Dongguan, China, the New South China Mall opened in 2005 had 2350 stores with much promise. Alas, the shoppers never came. The vendors lost interest and the mall is now empty except for fast food chains located at the entrance. The main problem seems to be the mall's location. It's accessible only by car or bus which eliminates a good portion of the city's population. There are no highways and no airport located near the mall. It doesn't sound like a promising shopping excursion, does it?


Onondaga Lake
At 4.6 sq m, this lake sits on north west of Syracuse, New York. It began as a hub for the Iroquois community and became a popular vacation during the 19thC. With the growth of nearby Syracuse, the city planners designed the water system to release the domestic and industrial waste directly into the lake. Not only did that dump millions of gallons of by-products into the lake on a daily basis, but it killed off most of the cold-water fish, a valuable food source. With the Clean Water Act of 1972 came a much needed overhaul of the water system. Despite the advances in technology and the continuing efforts of conservation groups, the lake has been unsafe to swim in and overflows of untreated sewage remain